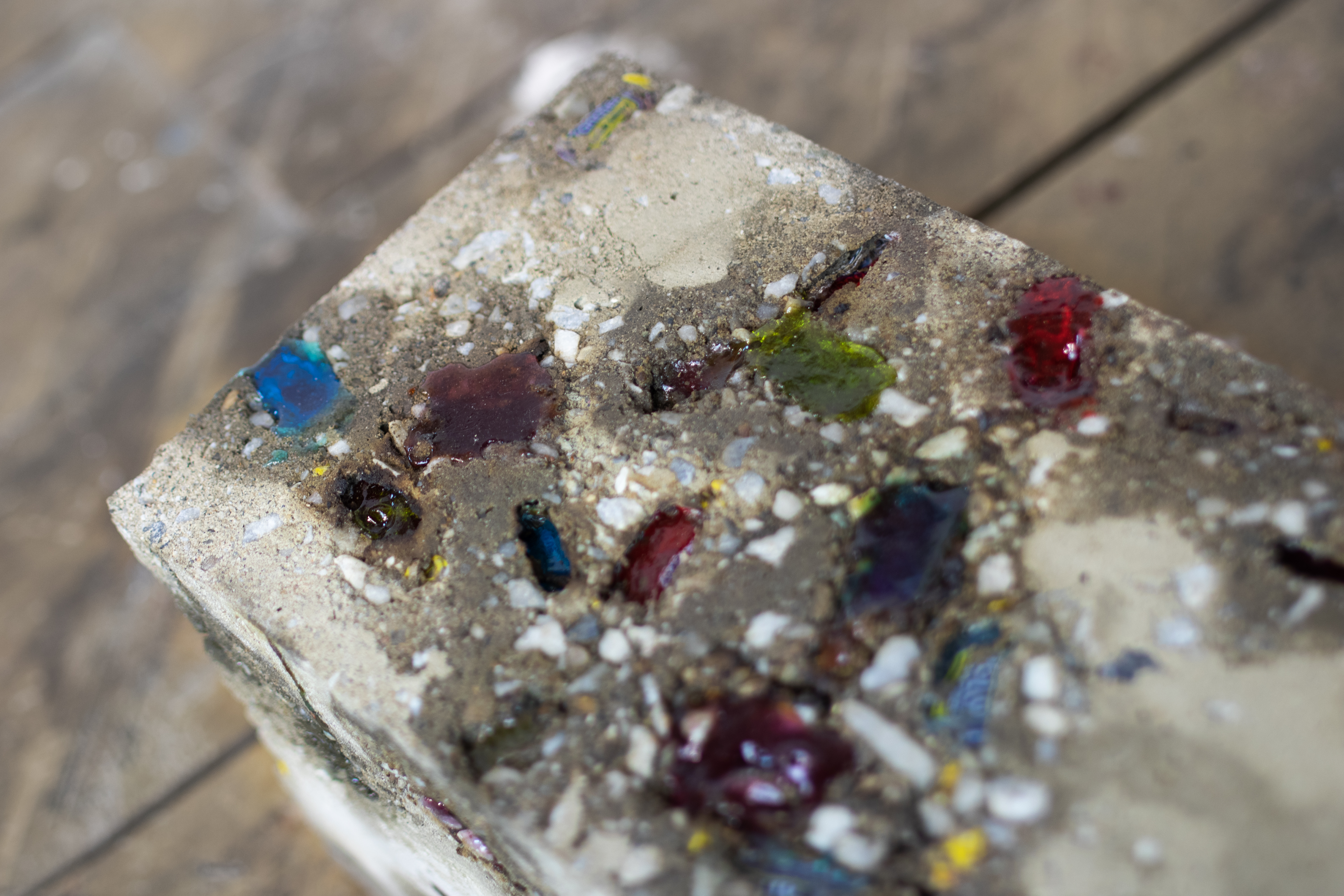 "The Ledgends of Spook Rock" is a body of work made while navigating the carceral structures inside the New York State juvenile justice system and highlights both the fragmented identities and anonymity of incarcerated young adults. I am legally prohibited from saying names or sharing faces for the youths protection. I agree with this as a good practice for their protection and reference this law as a figurative notion for the pieces in this body of work which act as stand-ins for the anonymous artists, who cannot be embodied in free space.
The series has been in development since 2019 when I started facilitating arts programming with a group young incarcerated artists at the formerly-titled Columbia Secure Center for Girls*, a maximum secure facility in the Hudson Valley. We call ourselves, the Columbia Collective— an artist collective of young women and trans artists who go by chosen pen names. This work is centered on self-identity and self-fashioning within the constraints of the juvenile justice system.
Using various processes of material layering, augmentation, suspended animation, the works augment and construct other worlds through captivity, ones that speak through architectures of lost identity. The work takes shape through replicas of state-issued prison uniforms from the Columbia Secure Center, including shoes, prison loungewear, prison school uniforms, and state-issued clear backpacks for staff that are filled with items earned on the basis of "good behavior," like beauty supplies, candy, cell phone accessories, etc. The work also features replicas of other objects found in the Secure Center such as phones, radios, food trays and books that the incarcerated youth are reading. Using the physical and legal constraints of the system as generative, I author inside visions which speak too or transcend captivity.
Crucially, this work is meant to build awareness that breaks the cycle of dependency created by the criminal justice system. When we render developing young people invisible from the world and give them criminalizing labels, numbers and identities it prevents them from figuring out who they are in healthy and productive ways in the real world through creativity, self-discovery and self-expression.
*In August of 2021, The Columbia Secure facility was shut down and now the young adults live in wing three of the larger Brookwood boys prison across the street.
WORKS LIST (in order):
Soapy
industrial soap dispenser, stickers, hd monitor, media player, electrical components
5.75" (L) x 5.25" (W) x 11.25"(H)
Uniform_1
Secure Center Uniform, resin
16"(L)x 14"(H)x 13"(W)
Contraband Bag_3
Transparent backpack, resin, teenage identity contraband
12"(L)14"(H) 12"(W)
Uniform_2
Secure Center Uniform, resin
24"(L)x 22"(W)x 12"(H)
Contraband Bag_2
Transparent bag, resin & teenage girls accessory essentials
12"(L)x 9"(W)x 3"(H)
Cinderblock_1
Cement Jolly Ranchers
16" (L) x 7.5" (W) x 7.5" (H)
Contraband Bag_6
clear bag, resin, contraband objects at the Columbia Secure Center for Girls
7.5" (L) x 4" (W) 8.5" (H)
Contraband Bag_1
Transparent bag, resin & teenage girls accessory essentials
10"(L)x 9"(W)x 7"(H)