Difficult to Name is a body of work made while navigating the carceral structures and ideologies of the New York state juvenile justice system and the individual identities of those who have been forcibly rendered out of sight. I am legally prohibited from saying names or sharing faces, less to protect them than to guarantee their disappearance. This work aims to make visible traces of what the carceral system has fragmented. Using the physical and legal constraints of the system as generative, I author inside visions which speak too or transcend captivity.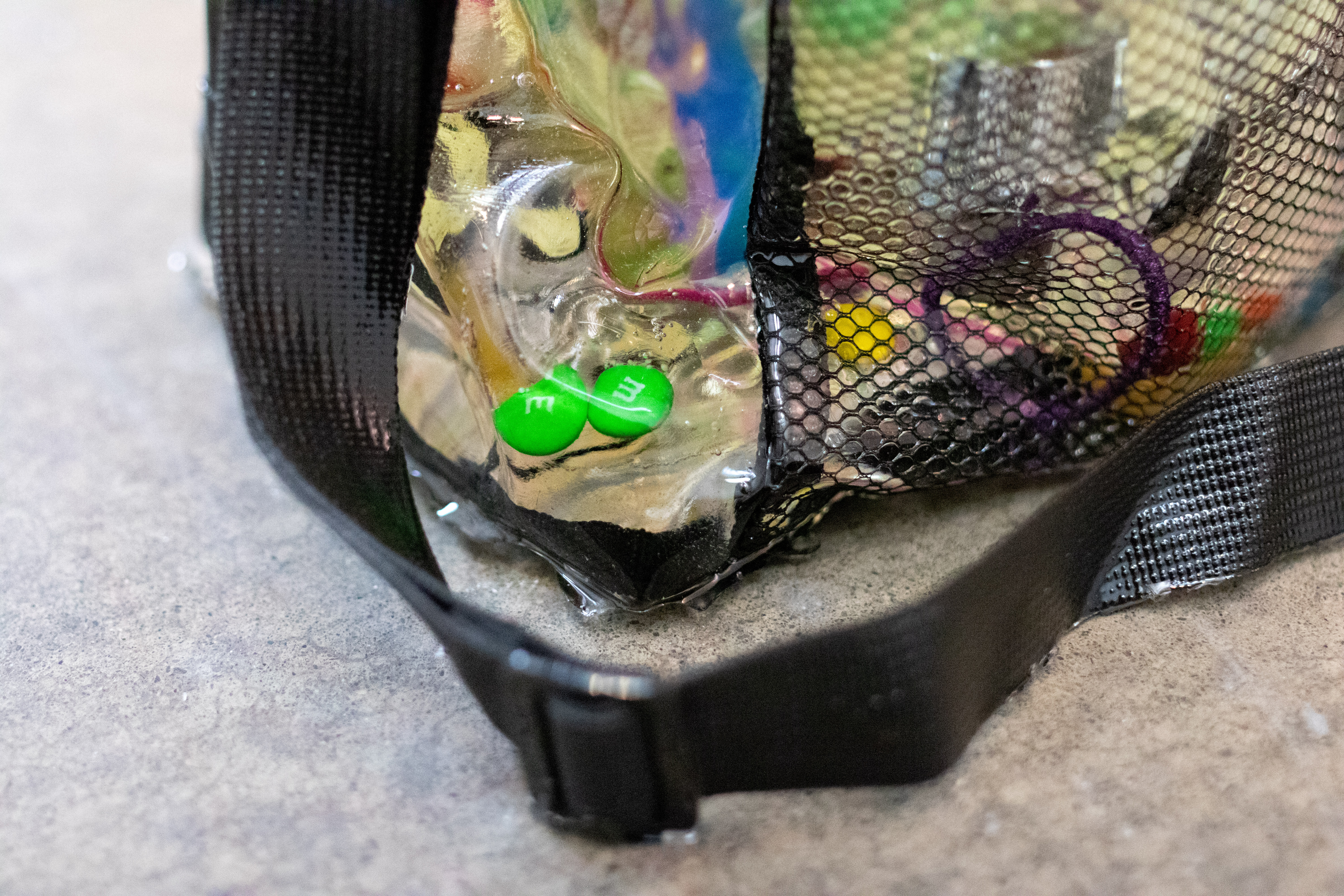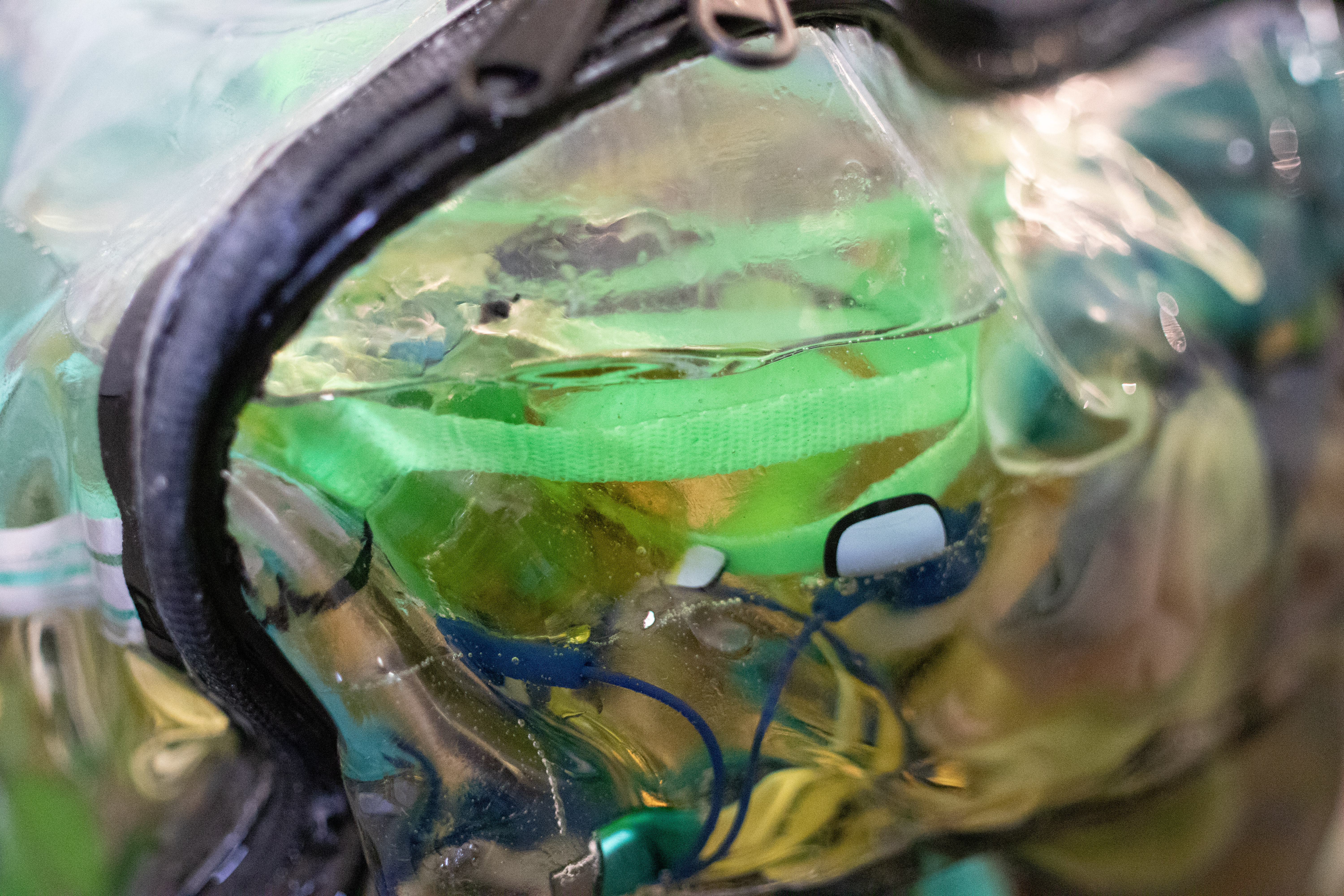 Since 2019 I have been working with incarcerated young adults at the formerly titled Columbia Secure Center for Girls, a maximum secure facility in New York's Hudson Valley. Using various processes of material layering, augmentation, suspended animation, and prison artifacts the works augment and construct other worlds through captivity, ones that speak through architectures of lost identity.

The Columbia Secure facility was shut down in 2021 due to budget cuts and now the young adults live in wing three of the larger Brookwood boys prison across the street. From October to March 2022 they were not allowed to go outside.


WORKS LIST (in order):
D.W., 2021
Columbia Secure Center Uniform, resin
16"x 14"x 13"
M.D. 2021
Columbia Secure Center Uniform, resin
24"x 22"x 12"
Architecture of Escape_1, 2020
Foam board, digital prints, collage & pins
40"x 72"
Architecture of Escape_2, 2022
Foam board, digital prints, collage & pins
42"x 42"
Architecture of Escape_3, 2021
Foam board, digital prints, collage & pins
42"x 42"
Contraband Bag_1, 2021
Transparent bag, resin & teenage girls accessory essentials
10"x 9"x 7"
Contraband Bag_2, 2021
Transparent bag, resin & teenage girls accessory essentials
12"x 9"x 3
"